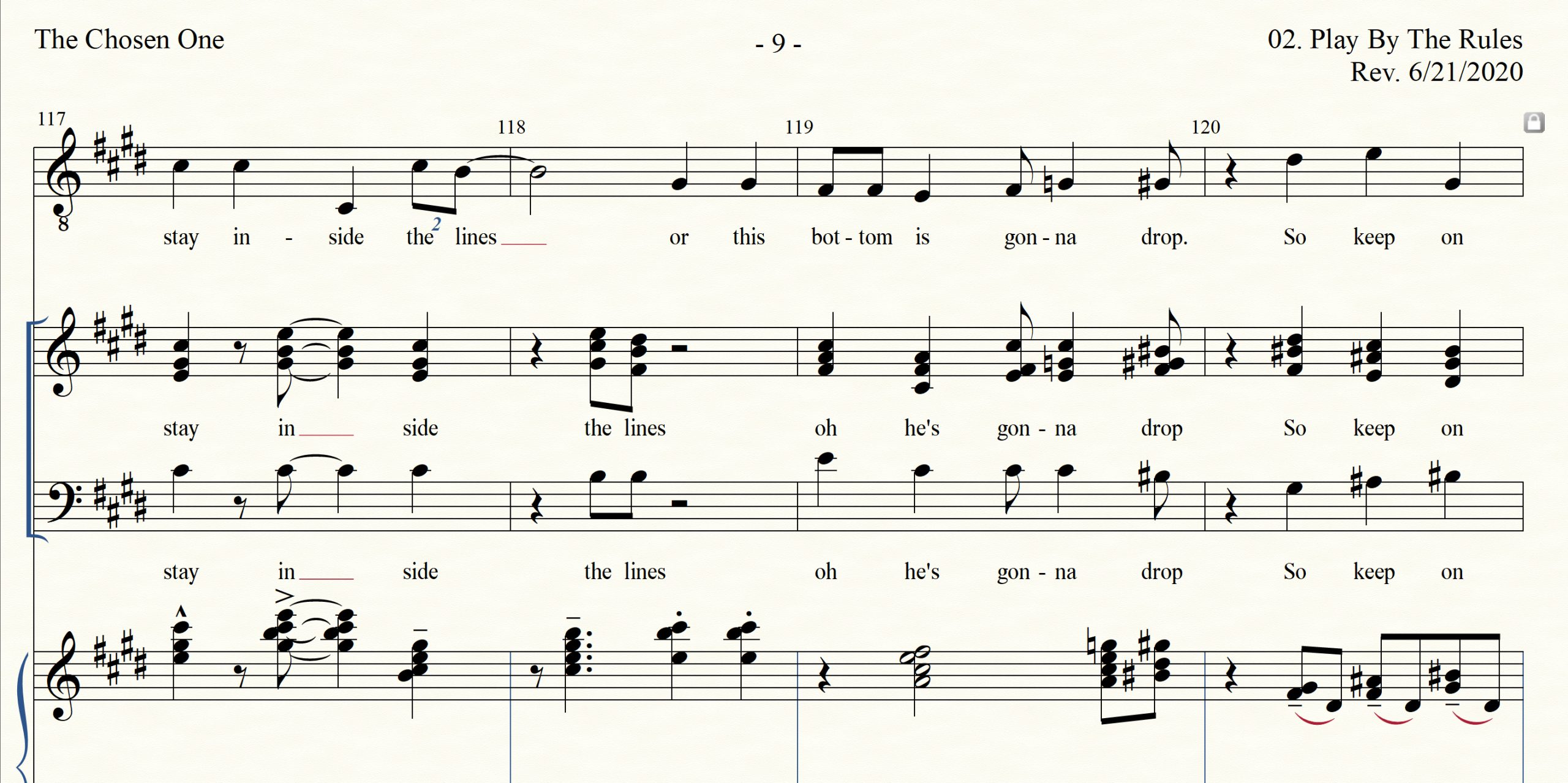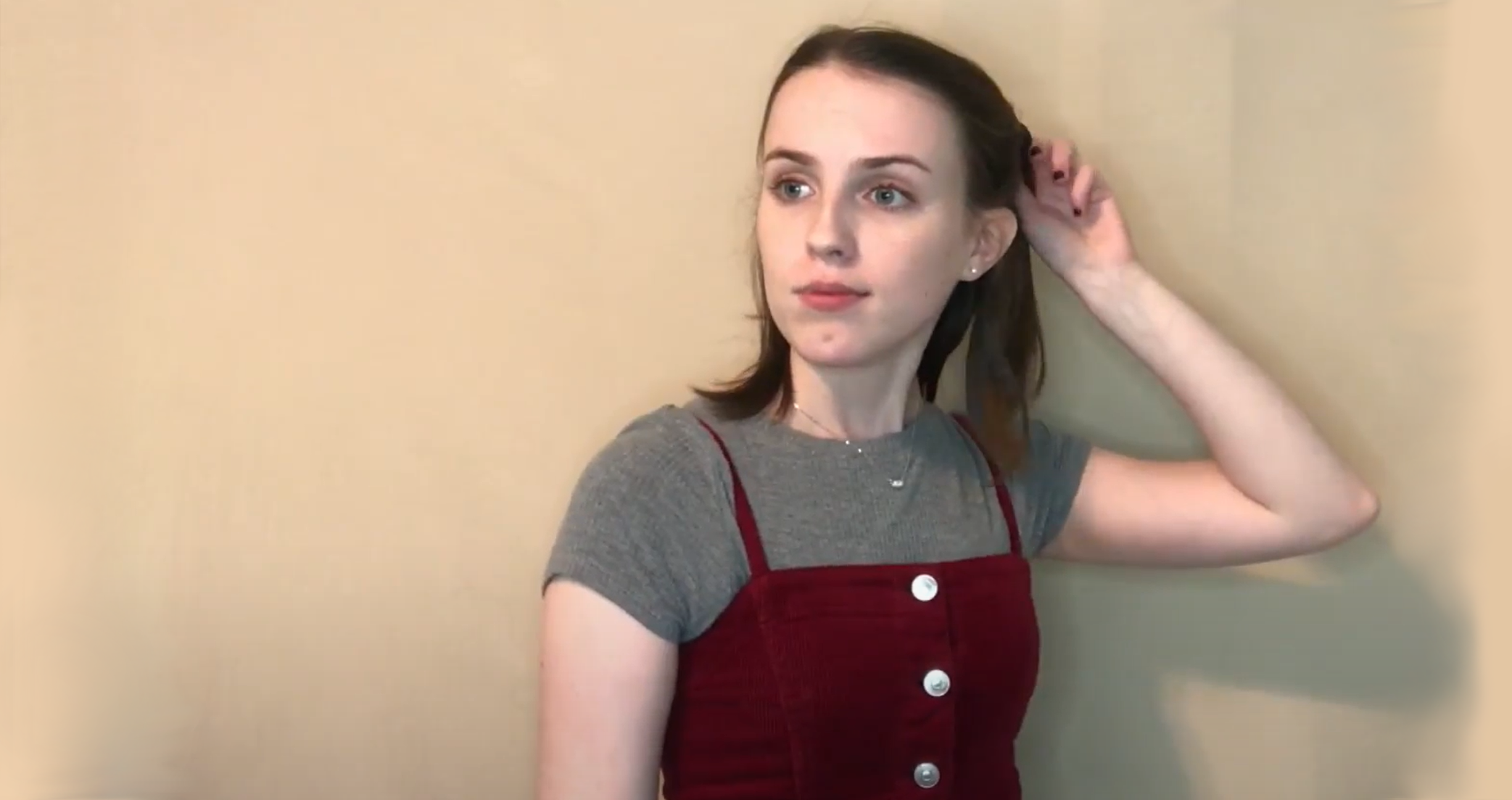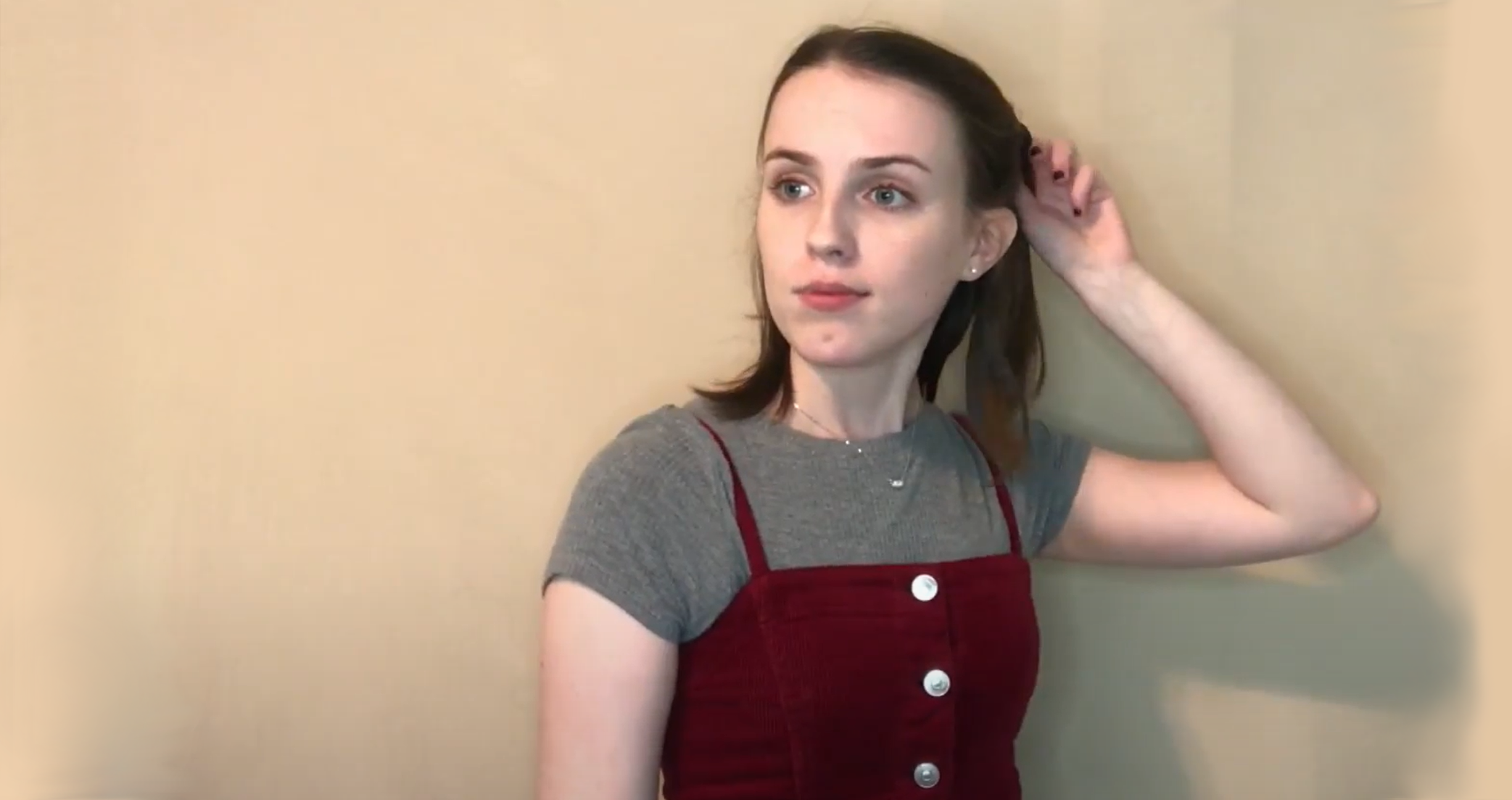 The Chosen One
With a hummable pop-rock score that pays homage to classic musical theatre, The Chosen One follows a trio of queer high schoolers who have created a spellbinding fantasy world to conjure what they're missing in their own lives. This hilarious, heart-warming, and heart-wrenching coming of age story reminds us that the people we love are the most magical things in the world.
Book, Music, and Lyrics: Eli Cohen
Arrangements: Eli Cohen & Mo Yeh
Orchestrations: Mo Yeh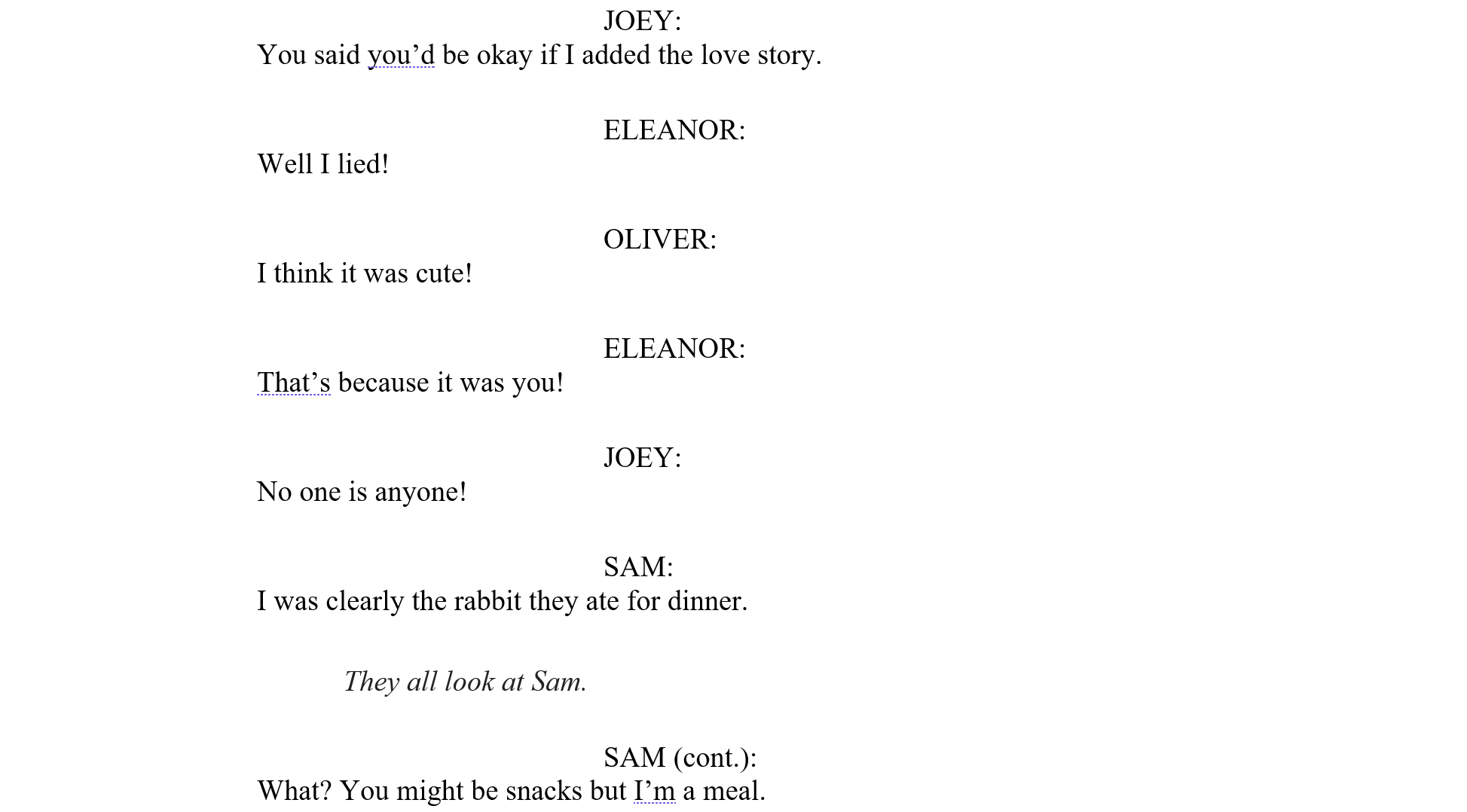 Play by the Rules
As the new President of Model United Nations, Peter makes it clear that he's in charge.
The Chosen One
Joey must decide if he can handle the turmoil of a relationship.
Scared
After an embarrassingly bad double-date, Joey and Oliver confess their feelings to one another.
Anything
Joey asks Eleanor, who is aromantic, to go on a double-date with him and Oliver.
Video produced as a part of UNCG's Hear Our Voices concert, featuring Maddie Conti as Eleanor
Damage Control
After a battle on the road, the Sorceress and Knight blame each other for the incident.
Raccoon Boy
Oliver tries to comfort Joey by telling him a superhero story.
More, Please
After finally talking her into it, Sam reacts to hooking up with Eleanor.
Welcome to the End
Joey tracks Oliver to a drag bar downtown and the two see the encounter as part of Joey's fantasy story.
Out of Time
Oliver is at a house party. When Eleanor confronts him, he refuses to change his escapist attitudes.
Once Upon a Time
Joey finishes telling Eleanor the story. Joey and Eleanor leave for college.
Cabaret Songs
A Wild Proposition was originally written for friend and performer, Olivia Worley, and is about a young performer who's tired of the emphasis being put on the young.
Lyrics: Eli Cohen
Music: Martin Gold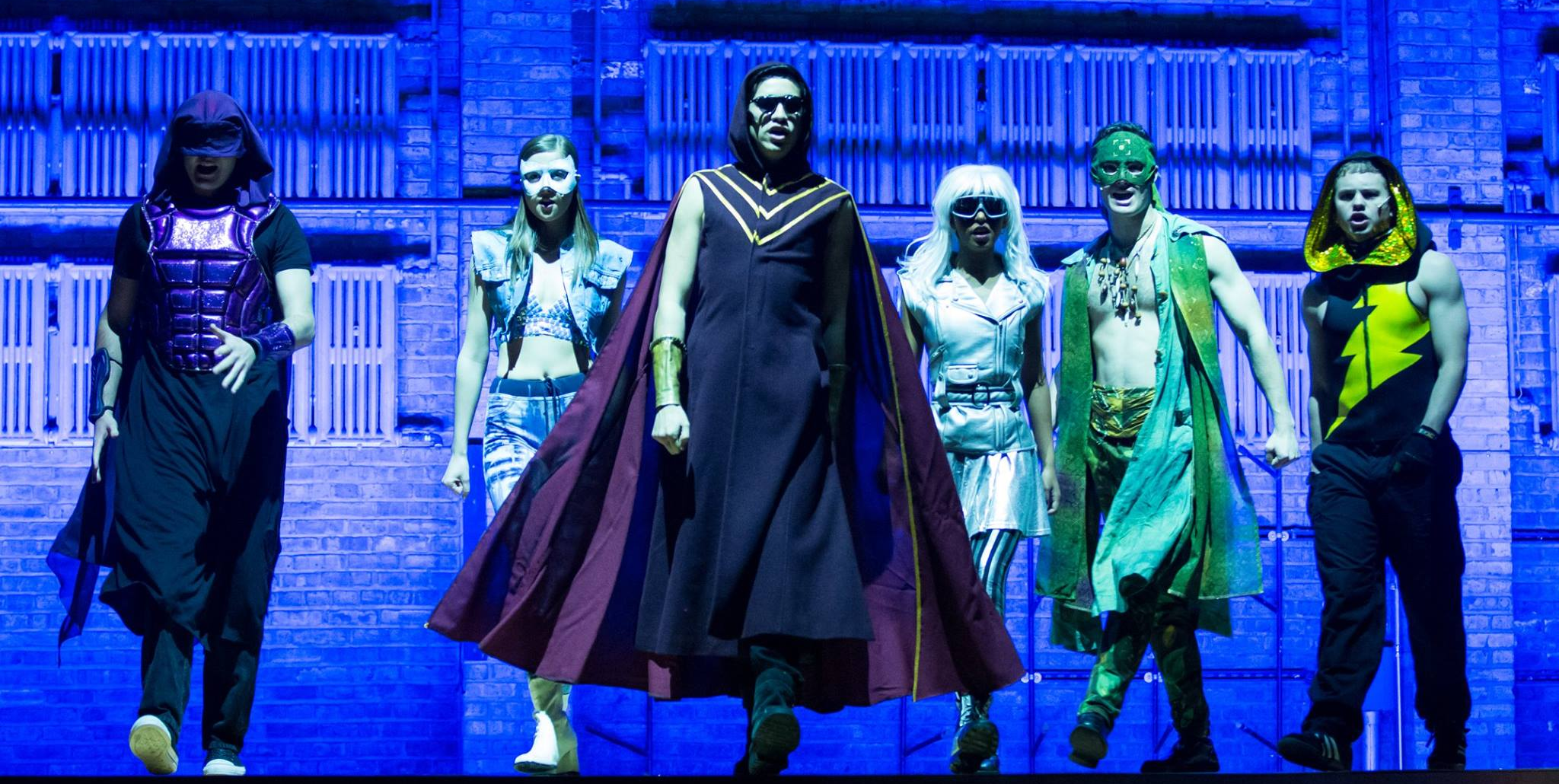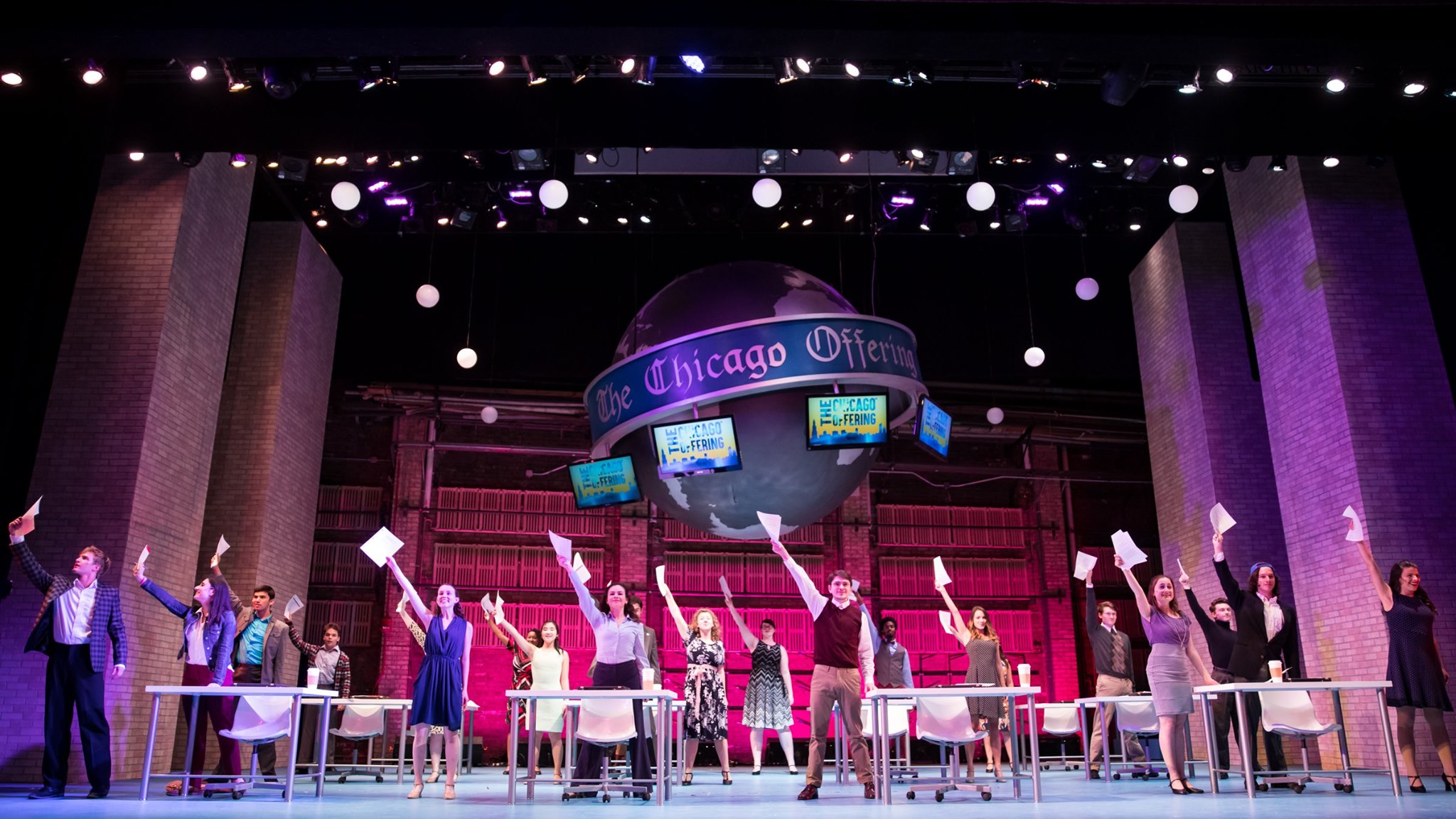 BB
The Waa-Mu Show
Beyond Belief
FTR
The Waa-Mu Show
For the Record
The Waa-Mu Show
The Waa-Mu show is Northwestern University's student-written musical, an annual tradition approaching its 90th year. While at Northwestern, Eli had the opportunity to write book, music, and lyrics for multiple Waa-Mu shows, as well as direct another. Two of these shows were Beyond Belief and For the Record.
Beyond Belief tells the story of the Brooks sisters, CJ and Skylar. Skylar, recovering from a mysterious disease, starts her first year at high school. She quickly realizes that CJ's stories are based on her friends, and her love for these characters brings their superpowers to life. But when Skylar's disease returns, can CJ find a way to squeeze four years of high school in just one day?
For the Record follows Andi Massad, a journalist who 51 weeks ago promised her mother she'd manage to get a headline within a year. After her piece on senatorial candidate and one of the paper's new owners, Harold Newport, is given to her co-worker Elizabeth, the only other female journalist at The Offering, Andi is left writing an article on Chicago's changing street names. This leads her to discover Ida B. Wells never received an obituary in the paper, along with countless other women who were forgotten by history. Can Andi find a way to turn this article into a headline before the week is over?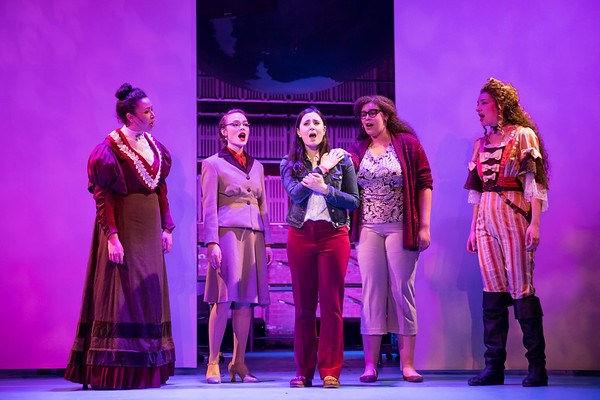 "Impossible" from For the Record.
Brute Force
One of the show's historical characters, Gene Grabeel, is now leader of the codebreaking team at the Venona Project. Gene is tasked to decipher the Soviet code and uncover the mole in the Manhattan Project.
Lyrics: Eli Cohen
Music: Eli Cohen and Mo Yeh

Rules of Society
While Andi's busy researching, Elizabeth managed to corner senatorial candidate Harold Newport after a press event. Harold, whose family company now owns The Chicago Offering, brings up her behavior with the paper's editor, Ed Harrington.
Lyrics: Eli Cohen
Music: Martin Gold
Impossible
Andi receives a phone call informing her that her mother, Miriam, has passed away. Andi opens her phone to find the last voicemail her mother left. After listening, she is forced to cope with her grief, and to ask herself, and the women whose lives she's uncovered, what matters in the end.
Music & Lyrics: Eli Cohen
Extraordinary Lives
CJ tells her sister Skylar, who has been stuck in the hospital all summer before her freshman year of high school, the story of how their heroes defeated Second-Hand Man and saved the city.
Lyrics: Eli Cohen
Music: Eli Cohen and Maxwell Beer